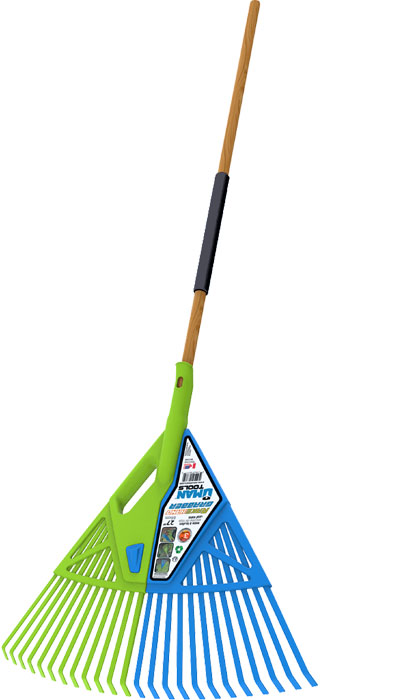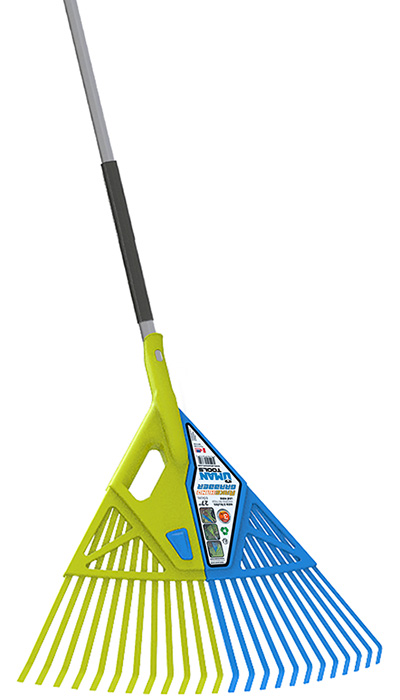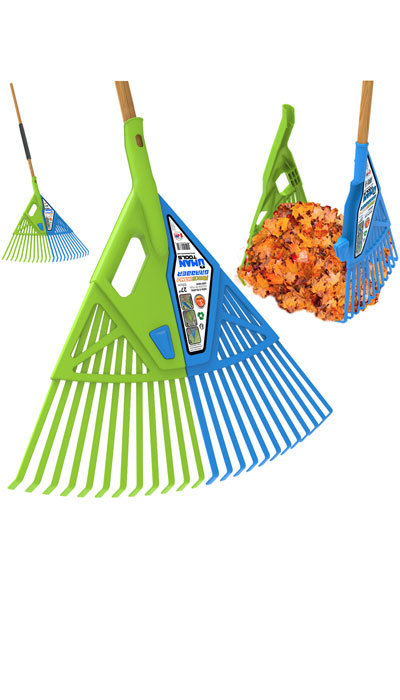 The most practical Leaf Rake being offered on the market in decades is now offered by Umantools.
 27 inch Wide and Sturdy Rake
Two 13.5 inch wide detachable halfs suited for all possible raking situations
Three Useful Tools in One !
A strudy 27 inches wide Leaf Rake that detaches into two halfs when even it is needed to grasp and move piles of leafs or clean up narrower zones to clean-up.
Specifications RG27
Specifications RG27W
Video